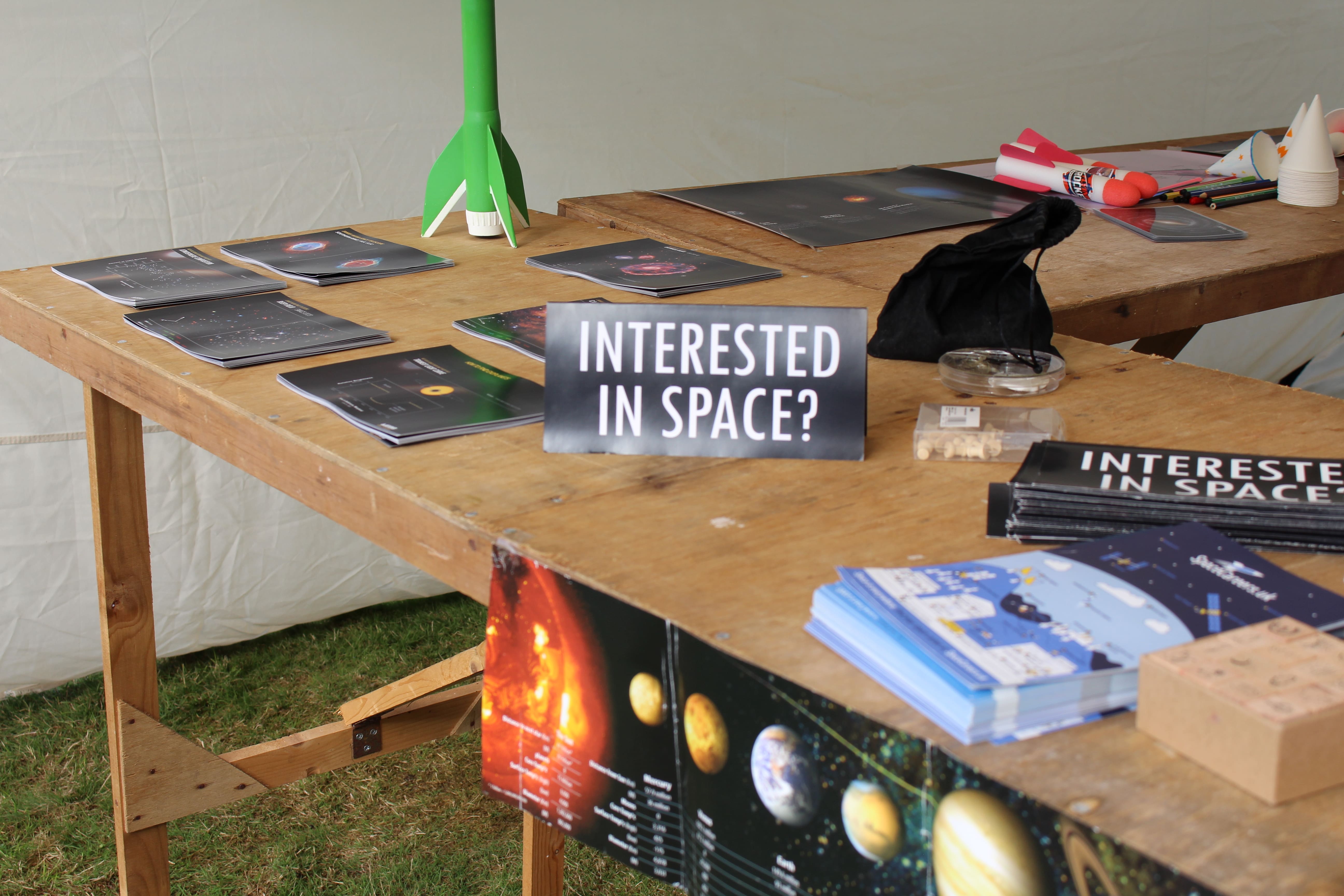 As a student society we are committed to outreach work, we seek to maintain and develop our current relationships with the local community and reach new audiences. We aim to bring Space to everyone who is interested, the next decade will be an exciting time in astronomy and we would like to bring the public along for that journey.
As a society our members have volunteered their time at outreach events like the Annual Sidmouth Science Festival, the Institute of Physics festival of physics and "Space Exploration: What's Out There?" at the Norman Lockyer Observatory for British Science Week in 2022.
On this page you will find details of past and future outreach events the society has been involved in. We are always looking for new opportunities , specifically to work with young people to inspire them to purse STEM related careers so if local schools or other youth organisations would like to partner with us then please get in touch.